The
Bernhard Nocht Institute for Tropical Medicine (www.bnitm.de)
is the largest Research Institute for Tropical Medicine in Germany and is the National Reference Centre for Tropical Pathogens, a WHO Collaborating Centre and member of the Leibniz Research Association.
The
Department of Clinical Research
at the BNITM in Hamburg invites applications for one exciting position starting with
immediate effect
as
Clinical Trial Manager (m/f/d)
Project Management.

The Clinical Trial Manager's (CTM) responsibilities include implementation, execution and completion of clinical research projects in collaboration with internal and external partners, especially from Africa. The CTM ensures that ethical and regulatory requirements are met and targeted objectives are achieved in a timely manner.
Scope of work:
The CTM will manage stakeholders and contractors from various fields and report to the sponsor.
In the context of implementing clinical trials, the CTM defines guidelines (including regulatory, ethical), areas of responsibility, risks, organization and procedures. Where applicable, the CTM will ensure that Good Clinical Practice (GCP) is followed.
He/ she regularly updates (essential) study documents, prepares status reports and keeps the project team at BNITM, the sponsor, stakeholders informed on the development status of the project.
The CTM coordinates the finances of the projects, in cooperation with the responsible department of BNITM.
The CTM is responsible for the completion of the project, ensuring that all work has been finalized and documented, reported and filed as required.
We expect motivation, team spirit, flexibility, a positive mindset and a high frustration tolerance.
As part of the clinical trial activities, travels to Nigeria and other African countries may be necessary. Applicants should be aware and accepting of the potential security risks associated with such business trips.
Your profile:
Relevant professional experience (ideally at least 2 years) in the management of clinical trials.
Applicants should be aware that the work operations at an academic research institution may differ from an industry environment.
Very good knowledge of spoken and written English.
Additional qualifications in regulatory clinical trials, French language skills, and work experience in sub-Saharan Africa are beneficial.
Independent and timely management of projects.
Intercultural communication skills.
Motivated and flexible.
Diligence and overcoming of challenging situations.
Our benefits:
A fixed-term contract for 2 years full-time with the option of continued employment.
Remuneration according to TV-AVH (comparable to TVöD)
An interesting and varied job in a modern research facility
Integration in an open-minded, motivated, international team
A central location at the Landungsbrücken, which is easily accessible by public transport
30 days holidays per year
Flexible and family-friendly working hours
Childcare allowance
Subsidy for HVV-Profi Ticket
Company pension
Opportunities for further education and training
Special conditions in selected sports and fitness clubs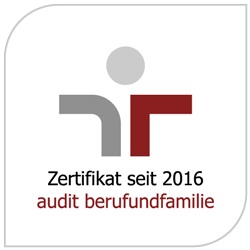 We support our employees in achieving a work-life balance and promote the professional equality of all genders. We strive to assist women in their scientific career, increase the number of women in research and reduce under-representation in all areas and positions in general. We explicitly welcome applications from people with disabilities.

As a member of the
Diversity Charter
, the largest diversity management network in Germany, we are also committed to making diversity an integral part of our institute culture. It is our goal to create a working environment that is free of prejudice.
Please apply by 26.02.2023 preferably online with the required documents (cover letter, CV, certificates) via our online form.

Alternatively, you may apply by postal mail referring to "Clinical Trial Manager" to: Bernhard Nocht Institute for Tropical Medicine, HR Department, Bernhard-Nocht-Straße 74, 20359 Hamburg, Germany.
If you have any questions regarding the formal application process or the selection procedure, please contact Ms. Katja Bünger from the HR Department (
buenger@bnitm.de
).
For further questions about the advertized position, Mr. Mbavu (
cedric.mbavu@bnitm.de
) will be at your disposal.