The
Bernhard Nocht Institute for Tropical Medicine (BNITM)
is a member of the Leibniz Association. With about 270 employees, it is Germany's largest institution for research, treatment and training in the field of tropical and new emerging infectious diseases.
The
Structural Virology group
within the Department of Virology
at BNITM in Hamburg is looking for a highly motivated
PhD student (m/f/d)
- 65 % EG 13 TV-AVH -
For a challenging project on virus-host interaction of emerging RNA viruses, we seek a highly motivated candidate to conduct protein-protein and protein-nucleic acid interaction studies both in cell and in vitro within an international team of scientists.
What we expect:
Completed Master's degree in biochemistry or a related field
Solid knowledge in biochemistry, molecular biology and cell biology
Practical experience in molecular biology and cell culture
Eligibility, willingness and physical fitness to work in biosafety level (BSL) 3 and 4 laboratories, successful security clearance required
Solid knowledge in virology is a strong plus
Practical experience in protein expression and purification as well as virology is a strong plus
Motivation to learn new methods
Fluent oral and written English
Excellent organizational skills and ability to work independently and creatively
Detailed documentation of experiments and presentation of results
Strong team spirit and communication skills
Willingness and ability to supervise and train students at the bachelor and master level
What we offer:
An interesting and challenging project in a modern research institution
Integration into an open-minded, motivated and highly supportive team
A central location at the Landungsbrücken, which is easily accessible by public transport
30 days holidays per year
Flexible and family-friendly working hours
Childcare subsidy
Subsidy for HVV-ProfiTicket (local transportation)
Company pension scheme
Opportunities for further education and training
Special conditions in selected sports and fitness clubs in Hamburg
The position is available for 42 months starting January 1st 2022. Remuneration is in accordance with the German salary scheme for the public service (TV-AVH).
For the activity in the BSL-4 lab, health suitability and a successful security clearance by the Federal Office for the Protection of the Constitution and Counterterrorism (Ü2) are necessary.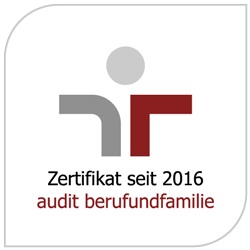 We support our employees in achieving a work-life balance and promote the professional equality of women and men. We strive to assist women in their scientific career, increase the number of women in research and reduce under-representation in all areas and positions in general. Applicants with disabilities will be given preference when equally qualified.



Please apply by 08.10.2021 preferably online with a single pdf file containing the required documents (letter of motivation, detailed CV, all university certificates with grades and if applicable contact details of 2 references).

Alternatively you can send documents using the referrence "PhD_StructuralVirology" by postal mail to: Bernhard Nocht Institute for Tropical Medicine, HR Department, Ms Jeannette Meurer, Bernhard-Nocht-Str. 74, 20359 Hamburg, Germany.