The
Bernhard Nocht Institute for Tropical Medicine (BNITM, www.bnitm.de/en)
is the largest Research Institute for Tropical Medicine in Germany and member of the Leibniz Research Association, the National Reference Centre for Tropical Pathogens, and a WHO Collaborating Centre.
The
Department of Virology
at the
Bernhard Nocht Institute for Tropical Medicine
(BNITM) in Hamburg invites applicants for a full-time position starting
as of 1 October 2023 or later
for the role of:
Post-doctoral researcher (m/f/d)

- EG 13 TV-AVH, full-time -
We are seeking for a highly motivated and creative postdoctoral candidate interested in developing and managing our fairly new research program dedicated to study the diversity and evolutionary dynamics of viral hemorrhagic fever (VHF) viruses such as Lassa and Ebola viruses. We closely work with multiple partners in Africa and both manage, and provide support to, clinical studies in the field of next generation sequencing (NGS). The candidate will work rather independently and be part of a multidisciplinary team. The position is financed by third-party funds and is initially limited until 31.12.2025. Remuneration is in accordance with the collective agreement of the Arbeitsrechtliche Vereinigung Hamburg e. V. (TV-AVH).
Your tasks:
Manage the activities of the NGS diversity and evolutionary dynamics research projects (currently 1 x PhD and 1.5 x laboratory technician)
Perform and supervise NGS experiments and related procedures
Optimise and develop NGS protocols and explore novel techniques, including target enrichment
Implement tools for computational analysis of sequencing data, including minority variant's detection
Independently develop and harmonize laboratory standard operating procedures (SOPs)
Interact with project partners and external collaborators
Willingness and fitness to travel and stay in Sub-Saharan Africa for multiple missions (2 to 6 weeks per mission, approximately 2 to 3 missions per year), which may be in remote areas
Supervise PhDs, masters, laboratory technicians and/or interns
Present results both internally as well as at conferences
Your profile:
PhD in virology, microbiology, molecular biology, viral genomics or any other related field with a minimum of 2 years' experience in next generation sequencing and phylogenetics, phylogenomics, and/or population genetic diversity
Experience with NGS library preparation and downstream computational analysis is required
Experience in supervision of students is highly desirable
Ability to work and communicate effectively in a team and independently, and apply critical thinking and sound judgment is desirable
Ability to build collaborative working relationships with internal and external collaborators
Thorough record keeping, excellent organizational and intercultural communication skills
Team spirit and commitment to the research group
Excellent oral and written communication skills in English
We offer:
An interesting and challenging job in a modern research institution
Integration into a growing team
A central location at the Landungsbrücken, easily accessible by public transport
30 days holidays per year
Flexible and family-friendly working hours
Subsidy for childcare
Subsidy for HVV-ProfiTicket as "Deutschlandticket" (Basic)
Company pension scheme
Opportunities for further education and training
Special conditions in selected sports and fitness clubs
The position is initially limited until 31.12.2025 and is remunerated in accordance with the German salary scheme for the public service (TV-AVH Hamburg).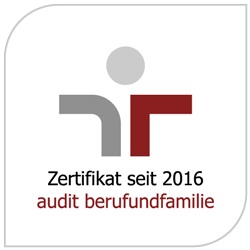 We support our employees in achieving a work-life balance and promote the professional equality of women and men. We strive to reduce under-representation in all areas and positions in general. We explicitly welcome applications from people with disabilities.



As a member of the
Diversity Charter
, the largest diversity management network in Germany, we are also committed to making diversity an integral part of our institute culture. It is our goal to create a working environment that is free of prejudice.
Please apply
by 03.12.2023
preferably online with the documents required in our application form (cover letter, CV, high school and university certificates with grades, if applicable references).
Alternatively you can send documents using the referrence "Postdoc-NGS-VIRO" by postal mail to:Bernhard Nocht Institute for Tropical Medicine, HR Department, Bernhard-Nocht-Str. 74, 20359 Hamburg, Germany.

If you have any questions regarding the application process or the selection procedure, please contact Ms. Jeannette Meurer from the HR Department (
meurer@bnitm.de
).
For further questions please contact Dr Sophie Duraffour (
duraffour@bnitm.de
, phone: +49 40 285380-641), Department of Virology.