The
Bernhard Nocht Institute for Tropical Medicine (BNITM, www.bnitm.de)
is the largest Research Institute for Tropical Medicine in Germany and member of the Leibniz Research Association, the National Reference Centre for Tropical Pathogens, and a WHO Collaborating Centre.
The Department of Virology
at the
Bernhard Nocht Institute for Tropical Medicine
in Hamburg invites applicants for a position starting
as of 1st of December 2022
as
Postdoctoral researcher (m/f/d)
- EG 13 TV-AVH -
for the topic "Pathological host responses during and after Lassa virus infection". We are looking for a highly motivated candidate with experience in human immunology and work in Africa. The project aims to characterize cellular immune responses in Lassa Fever survivors. The position includes participation in projects on Lassa fever in West Africa and work in a BSL-4 laboratory. Beside the planning and performance of experiments the position includes project management and supervision of PhD candidate and/or masters.
For further information see: https://www.bnitm.de/forschung/forschungsgruppen/molekularbiologie-und-immunologie/abteilung-virologie/leibniz-junior-research-group-oestereich

Your Profile:
PhD in natural sciences
profound theoretical and practical experiences in immunology
years of experience in virological research
years of experience in biosafety level 4 work
experiences in molecular biology
experience and willingness to work with small animals under conditions of safety levels 3 and 4 are advantageous
qualification as project leader according to § 28 section 2 of the German genetic engineering security regulation is beneficial
experience in training of PhD students, interns and master students
independent and careful work
excellent organizational skills and capacity to prioritize
willingness to manage a cooperative research project with international partners
excellent communication skills in English, in both, oral and written form
team spirit and commitment to the working group and our partners in Africa
fitness for service or travel in the tropics and readiness for short-term (about 4 weeks) research activities in Africa
The position is initially limited to three years and is remunerated in accordance with the German salary scheme for the public service (TV-AVH Hamburg).
Work in the safety laboratories requires aptitude and a successful security clearance (Ü1).

Our benefits:
an interesting and challenging job in a modern research institution
integration into an open-minded and motivated team
a central location at the Landungsbrücken, which is easily accessible by public transport
30 days holidays per year
flexible and family-friendly working hours
childcare allowance
subsidy for HVV-ProfiTicket
company pension scheme
opportunities for further education and training
special conditions in selected sports and fitness clubs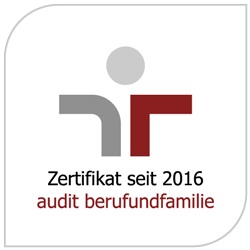 We support our employees in achieving a work-life balance and promote the professional equality of women and men. We strive to assist women in their scientific career, increase the number of women in research and reduce under-representation in all areas and positions in general. We explicitly welcome applications from people with disabilities.

As a member of the
Diversity Charter
, the largest diversity management network in Germany, we are also committed to making diversity an integral part of our institute culture. It is our goal to create a working environment that is free of prejudice.
Please submit your application containing (preferably as a single pdf file):
cover letter
CV with full publication list
a one-page summary of previous work highlighting experience in immunology
university certificates and list of examination marks
contact details of 2 references
Please apply preferably online
by 15.10.2022
via our online-application form.
Alternatively, you can send your documents using the reference
"Postdoc-Virology"
by mail to: Bernhard Nocht Institute for Tropical Medicine, Human Resources Department, Bernhard-Nocht-Str. 74, 20359 Hamburg, Germany.
If you have any questions regarding the application process or the selection procedure, please contact Jeannette Meurer from the HR Department (
meurer@bnitm.de
).
For further questions please contact Dr. Lisa Oestereich (
oestereich@bnitm.de
, +49 (0)40/285380-940) from the department of Virology.