The
Bernhard Nocht Institute for Tropical Medicine
(BNITM,
www.bnitm.de/en/
) is the largest Research Institute for Tropical Medicine in Germany and member of the Leibniz Research Association, the National Reference Centre for Tropical Pathogens, and a WHO Collaborating Centre for Arbovirus and Haemorrhagic Fever Reference and Research (WHO-CC).
The Department of Virology
at the
Bernhard Nocht Institute for Tropical Medicine
in Hamburg Virology is looking for a highly motivated
Project manager (m/f/d) for clinical studies

The project manager (PM) will focus on the planning, implementation and logistics of a large prospective cohort study which aims to unravel immunological, pathological and clinical aspects of Lassa fever in West-Africa. The study is a joint-project between two Junior Research Groups (Dr Oestereich, Dr Omansen) and well embedded into existing research infrastructures with an African partner hospital in Nigeria with which a fruitful collaboration exists for 15 years. The successful candidate will be based in Hamburg and join field missions (3-4 weeks duration each) to Nigeria. The PM is subordinate to the laboratory and clinical team leaders.

Core tasks:
The PM will work with the study leaders, stakeholders, and the international team on the conduction of an international prospective study on the pathogenesis of Lassa fever in humans.
The PM liaises actively with the international team to follow and support participant recruitment, ensure accurate documentation and that all study procedures are followed according to the protocol.
In order to ensure high quality research, the PM establishes standard operating procedures in the field.
At regular time intervals, the PM prepares status reports and keeps the study leaders and team informed on the development status of the project.
He/she assists with the finances and accounting of the projects, in cooperation with the responsible department of BNITM.
He/she assists with study logistics, including procurement of devices and consumables for research and clinical management of patients. Furthermore the PM organizes international shipment of goods and (biohazard) samples including preparation of customs and regulatory documents after appropriate training.
During the study the PM ensures accurate and timely entry of data into the study data base by dedicated data entry clerks working on the project.
The PM also assists with organizational tasks within the working groups (e.g. organization of communication, events, meetings, etc.)
Your Profile:
Successful completion of relevant degree program in public health, epidemiology, natural sciences, communication, medicine or nursing. Other degrees will be considered depending on previous experience.
Highly organized and able to coordinate and liaise with a diverse and international team across multiple disciplines (biologists, medical doctors, administrators, etc.).
Very good knowledge of spoken and written English.
Cultural sensibility, intercultural communication skills and motivation to work with a diverse team in Germany & Nigeria.
Willingness to participate in field trips / mission travels to Nigeria which includes life under simpler circumstances. Movement during missions is restricted to the compound due to the security situation.
Experience as a project manager of academic clinical studies.
Work or at least travel experience in Sub-Saharan Africa is an asset.
We are looking forward to a highly motivated, resilent and organized candidate who will assist with the implementation of the study.
Our benefits:
Interesting work as part of challenging projects in an interdisciplinary research area at an institute of the Leibniz Research Association
Integration into an open-minded, motivated and supportive team
A central location at the Landungsbrücken, easily accessible by public transport
30 days of vacation per year
Flexible and family-friendly working hours
Subsidy for childcare
Subsidy for the HVV-ProfiTicket
Company pension scheme
Opportunities for further education and training
Special conditions in selected sports and fitness clubs in Hamburg
Comprehensive travel security / hostile environment awareness training before deployment to West Africa
The position is limited to 2 years and is remunerated in accordance with the rules of the public service under TV-AVH (collective agreement of the Arbeitsrechtlichen Vereinigung Hamburg e. V.).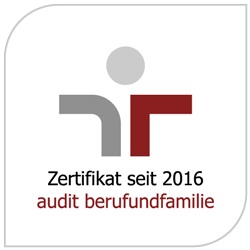 We support our employees in achieving a work-life balance and promote the professional equality of women and men. We strive to reduce under-representation in all areas and positions in general. We explicitly welcome applications from people with disabilities.

As a member of the
Diversity Charter
, the largest diversity management network in Germany, we are also committed to making diversity an integral part of our institute culture. It is our goal to create a working environment that is free of prejudice.
Please apply
by 13.02.2023
preferably online with the required documents (cover letter, CV, list of publications, and contact details of 2 references).
Alternatively, you can send your documents using the reference
"Project-Virology"
by mail to: Bernhard Nocht Institute for Tropical Medicine, HR Department, Bernhard-Nocht-Str. 74, 20359 Hamburg, Germany.
If you have any questions regarding the application process or the selection procedure, please contact Jeannette Meurer from the HR Department (
meurer@bnitm.de
).
For further questions please contact Dr. Lisa Oestereich (
oestereich@bnitm.de
, +49 (0)40/285380-940) from the Department of Virology.