The
Bernhard Nocht Institute for Tropical Medicine
(www.bnitm.de) is the largest Research Institute for Tropical Medicine in Germany and is the National Reference Centre for Tropical Pathogens, a WHO Collaborating Centre and member of the Leibniz Research Association.
The
Bernhard Nocht Institute for Tropical Medicine
in Hamburg invites applicants for a full-time position starting
as of 1st November 2021
for the role of:
Technical Assistant for outbreak response and mobile laboratory deployment (m/f/d)

BNITM contributes to responding to outbreaks of emerging and re-emerging infectious diseases and building laboratory capacity in low- and middle-income countries. It maintains and deploys laboratory capacity and personnel through its European Mobile Laboratory Programme (EMLab, http://www.emlab.eu/) in support of rapid response operations of the World Health Organisation's (WHO) Global Outbreak and Alert Response Network (GOARN), the German Federal Ministry for Economic Cooperation and Development's (BMZ) Epidemic Preparedness Team (SEEG) and the German Federal Ministry of Health's (BMG) Global Health Protection Programme. We are looking for an experienced laboratory assistant to participate in field operations and implement laboratory capacity building programmes in outbreak situations. The person is expected to be based in Hamburg and travel worldwide depending on mission requirements.

Your tasks:
Deployment to the country of operation at short notice (2-3 days)
Member of an interdisciplinary and multinational team during the mission
You will spend cumulatively 3-6 months per year (divided into several missions) abroad
Conduct diagnostics and surveillance of infectious diseases in the field (PCR, RT-PCR, ELISA, sequencing, etc.) caused by risk group 2, 3, and 4 pathogens
Development, validation and implementation of new diagnostic methods at home base and in the field
Supporting operational research in the field
Establish laboratory capacity in low-resource settings in close collaboration with local partners
Develop curricula and training materials, including online materials
Develop and maintain standard operating procedures (SOPs)
Maintain mobile laboratory capacities and purchase and export laboratory items to the field.
Your profile:
Completed biomedical training (BTA, CTA, MTA or equivalent)
Experience working in resource-limited settings and/or in the field
Work experience in a diagnostic laboratory
Proficiency in PCR, molecular biology, sequencing, and immunoassay techniques is required
Knowledge of handling risk group 2 and 3 pathogens required, risk group 4 would be an advantage
Experience in designing and implementing work instructions and training programmes, preparing presentations and conducting hands-on training for laboratory staff
Ability to work and communicate effectively in a multidisciplinary and multinational context and with external collaborators
Fitness for work in tropical climates
Willingness to work in emergency situations (outbreak response) and in locations with poor infrastructure
Good oral and written communication skills in English are required; French and/or Spanish would be a great advantage
We offer:
An interesting and challenging job in a modern research institution
A central location at the Landungsbrücken, easily accessible by public transport
30 days of vacation per year
Flexible and family-friendly working hours
Subsidy for childcare
Subsidy for the HVV-ProfiTicket
Company pension scheme
Opportunities for further education and training
Special conditions in selected sports and fitness clubs in Hamburg
The position is remunerated in accordance with the German salary scheme for the public service (TV-AVH Hamburg).
We support our employees in achieving a work-life balance and promote the pr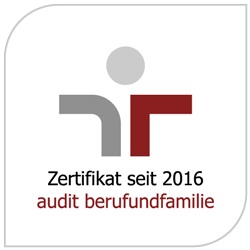 ofessional equality of women and men. We strive to assist women in their scientific career, increase the number of women in research and reduce under-representation in all areas and positions in general.
Applicants with disabilities will be given preference when equally qualified.
Please send your application
by 26.10.2021
via our jobportal with the usual documents (cover letter, high school and other certificates with grades, if applicable references).
Alternatively you can send documents using the referrence
"Team-assistent"
by postal mail to:
Bernhard Nocht Institute for Tropical Medicine, HR Department, Bernhard-Nocht-Str. 74, 20359 Hamburg, Germany.
If you have any questions regarding the application process or the selection procedure, please contact Jeannette Meurer from the HR Department (
meurer@bnitm.de
).
For further questions please contact Prof. Stephan Günther (
guenther@bnitm.de
).