The
Bernhard Nocht Institute for Tropical Medicine (BNITM, www.bnitm.de)
is the largest Research Institute for Tropical Medicine in Germany and member of the Leibniz Research Association, the National Reference Centre for Tropical Pathogens, and a WHO Collaborating Centre.
The
Outbreak Preparedness and Response (OPR) group
within the
Department of virology
at the
Bernhard Nocht Institute for Tropical Medicine
in Hamburg (Germany) invites applicants for a position for the role of:
Technical assistant (MTA/BTA) or laboratory technician (m/f/d)

- EG 9b TV-AVH -
We are looking for an enthusiastic and team-oriented candidate to support the European Mobile Laboratory (EMLab) project within the OPR group. The EMLab is a capacity specialized in human diagnostics and genomic surveillance of pathogens up to Risk Group 4 during outbreak situations. Your main focus will be the maintenance of equipment and inventory of the units, including procurement, assistance with training programs, as well as evaluation and implementation of new diagnostic tests. You will work under the supervision of the EMLab project manager and be part of a multidisciplinary team to assist in the overall management and operations of the mobile laboratory. You will be based in Hamburg with the possibility to travel worldwide multiple times per year.
Your area of ​​responsibility:
Manage inventory and procurement of supplies for the mobile laboratory units
Ensure operational readiness of the mobile lab units ahead of deployments
Support with export / shipment of the units prior to deployment
Develop and harmonize laboratory standard operating procedures (SOPs) under the guidance of the team lead
Perform validation and implementation of human diagnostic tests
Assist with training programs for mobile laboratories
Assist with capacity building projects and collaborations with international stakeholders
Willingness to travel internationally 3 to 8-weeks per year which may be in remote settings
Your Profile:
Completed training as an MTA, BTA or biology laboratory technician
xperience in human diagnostic methods including RT-PCR, and serology, is required; experience with next generation sequencing is a plus
Experience working in high containment (BSL3 and BSL4) settings is a plus
Experience working in resource limited settings or other capacity building experience
Experience with customs and international shipments a plus
Excellent organizational and time management skills
Ability to work and communicate effectively and professionally in a multi-disciplinary and highly international team
Good oral and written communication skills both in German and English are required
We offer:
• An interesting and challenging job in a modern research institution
• A central location at the Landungsbrücken, easily accessible by public transport
• 30 days of vacation per year
• Flexible and family-friendly working hours
• Subsidy for childcare
• Subsidy for the HVV-ProfiTicket as "Deutschlandticket" (Basic)
• Company pension scheme
• Opportunities for further education and training
• Special conditions in selected sports and fitness clubs in Hamburg

The position is initially limited until 31 December 2025 and is remunerated in accordance with the German salary scheme for the public service (TV-AVH).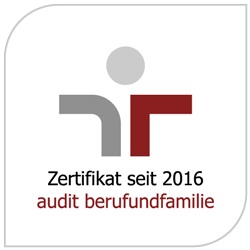 We support our employees in achieving a work-life balance and promote the professional equality of women and men. We strive to reduce under-representation in all areas and positions in general. We explicitly welcome applications from people with disabilities.

As a member of the Diversity Charter, the largest diversity management network in Germany, we are also committed to making diversity an integral part of our institute culture. It is our goal to create a working environment that is free of prejudice.

Please send your application by 3 December 2023 via our online job portal with the usual
documents (CV, cover letter, high school and university certificates with grades, if applicable references).
Alternatively you can send documents using the referrence "TA-EMLab" by postal mail to:
Bernhard Nocht Institute for Tropical Medicine, HR Department, Bernhard-Nocht-Str. 74, 20359 Hamburg.
If you have any questions regarding the application process or the selection procedure, please contact Ms. Jeannette Meurer from the HR Department (
meurer@bnitm.de
).
For further questions please contact Dr. Emily Nelson (
nelson@bnitm.de
, phone: +49 40 285380 932) or Dr. Sophie Duraffour (duraffour@bnitm.de, phone: +49
40 285380 641), Department of Virology.