The
Bernhard Nocht Institute for Tropical Medicine (BNITM, www.bnitm.de/en)
is the largest Research Institute for Tropical Medicine in Germany and member of the Leibniz Research Association, the National Reference Centre for Tropical Pathogens, and a WHO Collaborating Centre.
In the Lab group Jansen-Heitmann, Department of Arbovirology and Entomology of the Bernhard Nocht Institute for Tropical Medicine in Hamburg, advertise a vacancy as of now for a
scientific doctoral student (m/f/d)
- EG 13 TV-AVH (65 %) -

for the project "Mosquitoes and mosquito-borne zoonoses in Germany", funded by the Federal Ministry of Food and Agriculture. The position involves the investigation of native and invasive mosquito species for their vector competence for various arboviruses in the insectarium of biological safety level 3. The focus is on the investigation of the influence of various factors on the transmission efficiency by infection experiments with subsequent molecular biological and cell-based evaluation.

For further information on the Department of Arbovirology and Entomology, see: https://www.bnitm.de/forschung/forschungsgruppen/population/abt-arbovirologie-entomologie and on the Jansen-Heitmann laboratory group see: https://www.bnitm.de/forschung/forschungsgruppen/population/abt-arbovirologie-entomologie/lg-jansen-heitmann.

Your profile:
very good degree in natural sciences
Interest in arboviruses and mosquitoes
Aptitude and willingness to work with mosquitoes and viruses under safety conditions, including safety level 3
Practical experience with molecular biology and virology techniques
experience in insect breeding/ handling mosquitoes is an advantage
ability to work independently and creatively
capacity for teamwork and commitment for the research group
Full proficiency in written and spoken English, working knowledge of German is not required but an advantage
The position is limited to 3 years and is remunerated in accordance with the rules of the public service according to TV-AVH (Tarifvertrag der Arbeitsrechtlichen Vereinigung Hamburg e. V.).
Your area of responsibilities:
The tasks include scientific services in the above-mentioned project.
We offer:
remuneration according to TV-AVH (comparable to TVöD)
an interesting and challenging job in a multidisciplinary research institution
participation in a PhD graduate program
integration into an open-minded and motivated team with a special interest in arboviruses and their vectors
a central location of the institute at the Landungsbrücken in Hamburg, which is easily accessible by public transport
30 days of vacation per year
flexible and family-friendly working hours
subsidy for childcare
subsidy for the HVV-ProfiTicket (public transport)
company pension scheme
special conditions in selected sports and fitness clubs in Hamburg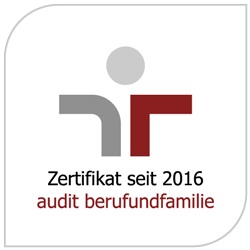 We support our employees in achieving a healthy work-life balance and promote the professional equality of women and men. We strive to assist women in their scientific career, increase the number of women in research and reduce under-representation in all areas and positions in general. We explicitly welcome applications from people with disabilities.

As a member of the
Diversity Charter
, the largest diversity management network in Germany, we are also committed to making diversity an integral part of our institute culture. It is our goal to create a working environment that is free of prejudice.Please apply by the
06.02.2023
with the usual documents (cover letter, CV, school-leaving and university certificates with grades, references if applicable) preferably in electronic form via our application form or by post under the key word "
PhD Jansen-Heitmann
" to: Bernhard Nocht Institute for Tropical Medicine, HR Department, Bernhard-Nocht-Str. 74, 20359 Hamburg.
If you have any questions about the application process/selection procedure, please contact Ms. Jeannette Meurer (
meurer@bnitm.de
) from the HR Department.
For all other questions contact Dr. Anna Heitmann (
heitmann@bnitm.de
, Tel.: 040/285380-832), are available for queries.